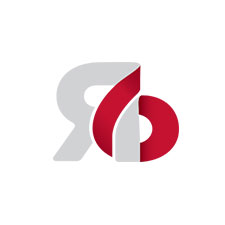 Made while working with Red Six Media.
Project Overview
San Saba Royalty needed an improved website and brand that would better reach their customers while improving the overall look of the company so it has more appeal to investors. The goals of this project was to educate and to simplify the site by providing clear information that would educate the customer about the process and how it works, while also building trust.
The Problem
The website was not very concise. Some pages were not needed and content that wasn't useful to the overall site goals. It was hard to get in touch due to long forms, small phone numbers and dated design.
Users & Audience
This project had 2 types of users. Investors who would be looking to purchase mineral rights and sellers who would be looking to sell their mineral rights. Sellers receive communication in the form of offers for the rights in the mail and they could then visit the site to learn more and accept an offer. Investors would need a way to connect and sign up to receive information about opportunities available.
Roles & Responsibilities
My role in this project was the website designer and developer. I met with the client to discuss their overall needs and to help to come up with a design for the website. The first part of the engagement with the client was a brand refresh that delivered a new logo and an overall new look for the brand. Working with this new branding I was able to create this new website design.
Wireframes
The Solution
Combining and minimizing page content into 4 clear easy to understand pages that contain all the information needed for customers to reach their goals helped to minimize the clutter and possibilities for confusion. Each pages content was organized into an easy to understand design. A form was also added to all site pages to transform the pages into landing pages that could be used in marketing campaigns and a full screen menu was created to provide easy navigation to each page and the sections of those pages. In addition a map was created to show investors and sellers other rights that had been sold to help to quickly build trust for potential customers.